Exhibitor Spotlight: Nynas
Thursday, 23 September 2021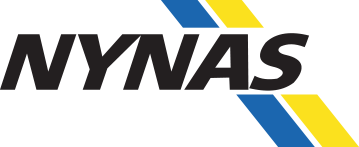 For several decades, Nynas has been a leading international supplier of naphthenic oils for greases, industrial lubricants and metalworking fluids. High solvency and excellent low-temperature properties make these oils suitable for different areas of application for which we can provide solutions, serving leading companies all over the world.
Nynas offers the widest range of base oils – covering the complete range of viscosities, from 3 cSt to 9,200 cSt. By employing the most advanced hydrotreatment techniques, we can precisely tailor the grade the customers need and deliver it anywhere, thanks to a logistics network that spans the globe.

With around 1,000 employees, in-house production facilities, depots all over the world and representation in over 30 countries, Nynas is dedicated to developing, producing and supplying specialty naphthenic oils and bitumen for a global market. Together with our customers, we have the know-how to find new applications and meet new challenges that can help shape society.
For more information, visit www.nynas.com
Visit Nynas on stand 231